Classes
Introduction of course subjects of Department of Dryland Science
Overseas Practice Exercises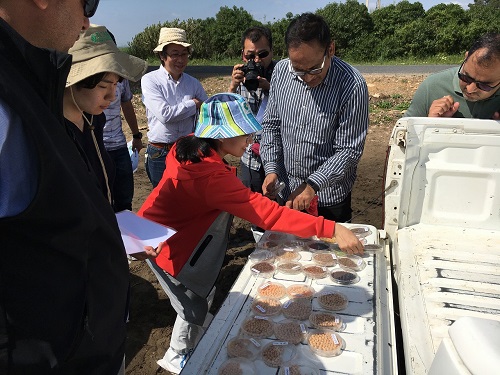 Course description
Students Participate Overseas Practice Exercises at ICARDA, Morocco
A new practice course "Overseas Practice Exercises" which is offered to 2nd year MSc students at Department of Dryland Science took place at Morocco office of the International Center for Agricultural Research in the Dry Areas (ICARDA) from April 23 – 27 in Rabat, Morocco. On the 1st day, students were briefed on ICARDA's missions and research activities. After that they visited experimental laboratories to learn about various experiments on drylands agriculture. From the 2nd day, students visited the experimental field. They were lectured by the leading scientists in drylands agriculture on cultivation practices of important crops in dry areas such as wheats and legumes, their pathology and weed management, and the importance of supplemental irrigation and nontillage cultivation. They also go to see various agricultural equipment and materials used on the fields. Despite such a short stay in Morocco, students had very fruitful experiences and lessons from this practice exercise.
Advanced Theory of Land Management in Drylands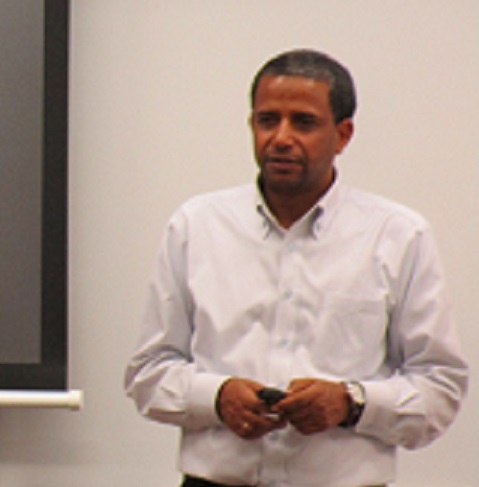 [Instructor] Nigussie Haregeweyn AYEHU
Course description
This course is designed to build the capacity of graduate students to enable them contribute for global progress in maintaining a stable supply of food and resources, environmental conservation, and promotion of health and welfare of the drylands of our world. The course covers interactive class lectures, group presentations and individual term paper presentations involving several case studies from different parts of the world. The course emphasizes acquisition of theoretical and practical abilities and also promotes creative scientific abilities.
Message from Prof.Nigusse
There are no as such specific prerequisites to take this course; it is only sufficient to be concerned about and determined to solve the ongoing human-induced accelerated land degradation particularly in the drylands and developing countries that could best be addressed through promoting and implementing sustainable land management practices
Advanced Theory of Molecular Biology of Dryland Plants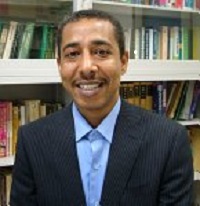 [Instructor] Eltayeb Habora, Amin Elsadig
Course description
Plant genetic engineering is one of the most advanced approaches to improve plants tolerance and adaptation to abiotic stresses (drought, salinity and temperature extremes) and biotic stresses (insects, pest and diseases). This course will teach about plant genes, their identification, functions, modification and utilization to improve the plants traits using biotechnology and genetic engineering methods. It will also encourage the students to develop critical thinking about solutions to global environmental challenges such as climate change and food security.
Message from Prof. Amin
This course is designated to stimulate the student's sense of creativity, ideas originality, motivation, commitment and determination that are absolutely necessary to tackle the agricultural challenges through Plant Genetic Engineering. You will be provided with unlimited opportunities to master new and sophisticated skills; use them to try your own new ideas that can help the environment, agriculture and our welfare.
Top Scientist Lecture I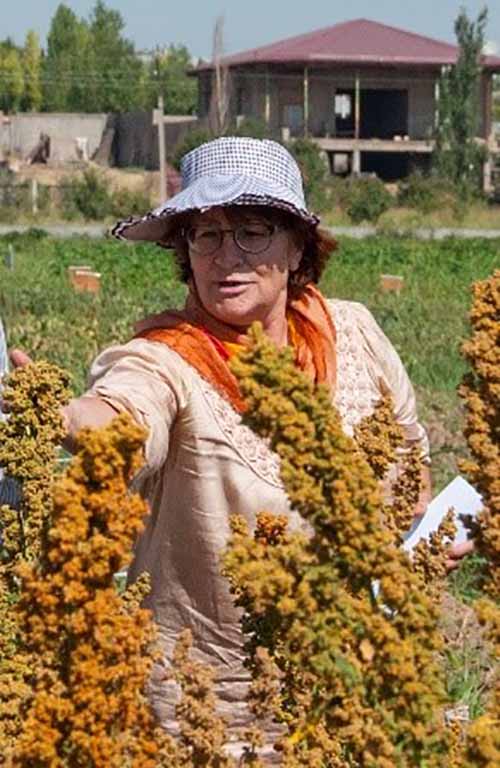 [Field of Education] Geomorphology
[Instructor] Paolo Billi
Course description
This course deals with the processes that shape the Earth surface. The resulting landscapes and landforms are analyzed in a variety of climatic and geographic settings. Topics include also basic information about geology, rocks, topographic maps, river hydrology and desert geomorphology.
Message from Prof. Billi
Though this course is mainly designed for environmental sciences oriented students, others like human geographers and civil engineers, may find it useful to understand the complexity of landscape and its interactions with human activities. A practical learning approach will be implemented through class discussions, home assignments on landforms characterization and identification from maps and satellite images.
Top Scientist Lecture II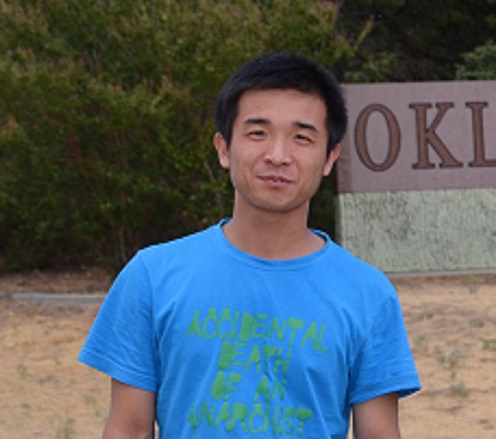 [Field of Education] Climate change and ecology
[Instructor] Fei Peng
Course description
This course deals with the environmental and ecological problems in the ecosystems of the Qinghai-Tibet Plateau.Topics also cover the basic information of experimental design, statistical analysis, degradation effect on water cycling.
Message from Prof. Fei
There are no specific requirements for the preliminary knowledge but you should really be concerned about the environmental problems occurring in the vulnerable ecosystems and have determination to solve the problems.